Edinburgh is one of the finest capital cities in all of Europe. Located in the Central Belt region of Scotland, the city welcomes around 4-million tourists annually to explore its many historical treasures. Below, we'll take a look at seven of the absolute "must dos" if you ever get the chance to visit this spectacular town. And even if you're only in Edinburgh for a few days, be sure to put these seven sites at the very top of your itinerary for a truly one-of-a-kind experience.
1. Edinburgh Castle
The very first attraction to visit in Edinburgh is the stunning Edinburgh Castle that's located in the center of Old Town. It's become a symbol of Scottish heritage and pride over the years, and in addition to touring the castle complex, you'll also get to take in the Scottish Crown Jewels, tour St. Margaret's Chapel, and get a stunning view of the capital city from the top ramparts of the castle.
2. National Museum of Scotland
There's no better venue in Scotland to learn about the nation's long history than in Edinburgh's National Museum of Scotland. This ultra-modern museum houses Scottish pottery and weapons that date back to the Roman era, with one of the most treasured items including the Millennium Clock. And if you time it just right, you can actually hear the clock chime on your tour of the museum. Be sure also to check out all of the special events going on at this world-class exhibit during your stay in the Scottish capital.
3. Calton Hill
The best place to get a view of Edinburgh is to visit the top of Calton Hill. People often climb here in the morning or afternoon to take in the majestic Scottish sunrise and sunset. And while you're at the top of the hill, you can find numerous historical monuments such as Nelson's Tower and the Monument of Scotland near the area.
4. Abbey and Palace of Holyroodhouse
Anyone that's familiar with Scottish history has probably already heard about the Abbey and Palace of Holyroodhouse. It was in this royal residence that Mary Queen of Scots' husband, Lord Darnley, infamously killed her secretary Rizzio. Tourists can learn all about the grisly history of this palatial residence for a small admission fee. And since the building is still an official royal building, there's also a large collection of artwork that's housed here.
5. St. Giles' Cathedral
One of the most stunning cathedrals in Edinburgh is St. Giles' Cathedral located on the Royal Mile. Sometimes called the 'City Church of Edinburgh,' St. Giles' was named after Edinburgh's patron saint. The celebrated crowned spire at the top of the church was completed in 1243 and was designed to look like Christ's crown of thorns. And if you can only have time to see one cathedral while in Scotland, be sure to choose St. Giles' Cathedral.
6. Royal Yacht Britannia
If you love British royalty, then you'll enjoy a tour of the Royal Yacht Britannia while in Edinburgh. This ship used to be the royal vessel of the Queen before it was retired in 1997. Today, the luxurious ship is docked by Edinburgh and offers tours to the general public. You'll get to peek inside all of the rooms that Queen Elizabeth used to frequent with her family while she hosted dignitaries from around the world.
7. Royal Botanic Garden Edinburgh
Finally, all nature enthusiasts should definitely explore the Royal Botanic Garden Edinburgh. Here you'll find over 72-acres of peace and tranquility in the heart of Scotland's bustling capital. Founded all the way back in 1670, this botanical garden is considered one of the oldest and finest in all of Europe. Just a few of the most celebrated collections in this garden include the alpine plants, the Queen Mother's memorial garden, the Scottish heath garden, and the woodland garden.
Of course, if you can't make it to the real Scottish Highlands this year, there are still plenty of Scottish things to do in the Miami-Fort Lauderdale metro area. For ideas, see our recent posts on Miami movers' favorite pubs and info on the Southeast Florida Highland Games.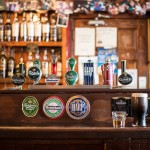 If you're a Florida resident in need of Celtic cuisine and beer, you're in luck! Southern Florida has several Scottish pubs and eateries that are sure to satisfy your cravings. Following a grueling day of lifting heavy furniture and lugging boxes to and from their truck, our friends at Cheap Movers Miami (http://cheapmoversmiami.com) like to kick back and relax with a pint of Dark Island Preserve or a glass of Glenfiddich at one of their favorite area pubs. After all, the strenuous work of moving leaves these guys feeling like they've spent the day competing at the Highland Games. For the best Scottish restaurants in the Fort Lauderdale and Miami metro area, here are their top recommendations to check out.
Kings Head Pub and Restaurant
Located in the metropolitan area of Miami, the Kings Head Pub is a popular place to grab a beer and good Scottish cuisine. With live music on Fridays and weekly open mic nights, it's a local favorite amongst all ages and offers affordable prices. Their best selling dish is (unsurprisingly) their authentic fish and chips that are served with Guinness gravy, which is reported to be just as good as the original in England. And if you're looking for a fun time with the whole family, the Kings Head Pub is an excellent choice.
Michael's Genuine Food and Drink
While this Florida spot doesn't exactly sound like a Scottish bar, it certainly boasts a few delicious menu items that you're sure to enjoy. With a menu of deviled eggs, braised rabbit, fresh seafood, and thick cut chips, fans of Scotland will feel right at home at this Miami pub. And for those visiting from out of town, there are plenty of entertainment venues and designer shops that surround the restaurant to enjoy as well.
Tilted Kilt Pub and Eatery
The Tilted Kilt is a fun and lively restaurant with Celtic flair and features lives music, authentic Scottish dishes, and watch parties for professional sporting events. They even serve an Irish-inspired menu for a limited time that serves up Irish chip dip, corned beef hash and eggs, and many other Celtic dishes. Located 20-minutes away from the heart of Fort Lauderdale, the restaurant is a top choice for many locals who come to enjoy both the music and the featured waitresses, who wear kilt outfits in a much more attractive way.
The Pub Pembroke Pines
Located in the Miami area, The Pub has the feel of a local neighborhood bar and serves wide-range of Irish and Scottish cuisines, including a delicious London Broil, bangers and mash, and shepherd's pie. With a cozy and intimate atmosphere, The Pub also features live music on the weekends and an extensive beer list for inquisitive drinkers looking to try something new. And whether you're celebrating a special anniversary or gathering with friends, it's a great place to spend an evening.
Tap 79
Tap 79 is a hidden gem in Miami that serves a mix of different foods, including Scottish dishes, and has a fantastic selection of beers. Some of the most popular menu items feature a tasty brisket and lamb burgers, which draws in locals from all around Florida. And with gorgeous outdoor seating that allows you to enjoy a beautiful Miami night, Tap 79 is excellent for large parties and fun night out.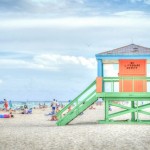 If you're a Florida resident with a passion for kilts and the sound of bagpipes, head on over the Southeast Florida Scottish Festival and Highland Games! With fun activities, traditional food, and plenty of old-world games, it's an exciting event for those who enjoy Celtic traditions and mingling with local Scottish community. To prepare yourself for the hullabaloo on the day of the festival, here's everything you need to know about the Highland Games in Florida.
Society Beginnings
The Scottish American Society of South Florida was founded in 1983 and introduced the state to Scotland's foreign culture. The first festivals took place in Key Biscayne until 1997, when the event was moved to Plantation Heritage Park in Broward County. It traditionally takes place on the first Saturday in March and is run entirely on volunteer help instead of paid staff. The Society also organizes other Celtic events throughout the year and has an open membership to anyone who's interested in the traditions and culture of Scotland.
Festival Concerts and Activities
The festival is jam-packed with entertainment from start to finish and hosts a wide variety of activities that are great for the whole family to enjoy.
Guests will love the traditional concerts that are performed at the event and can find many stages and shows throughout the plantation grounds. Bands at the festival include MacGilliossa, a Celtic band known for playing upbeat bagpipes, drums, guitar, whistles, and fiddles, and Rathkeltair, a Celtic rock group that combines traditional music with a rock-n-roll style. Visitors can also enjoy competitive dancing, piping, and drumming that originated in the Scottish Highlands in the early 1800's and even a storytelling session that includes tales of dragons, sorcerers, and magic that's sure to entertain both adults and children alike.
Sheep herding demonstrations are another favorite activity at the festival and include a team of trained border collies that wrangle a group of sheep into a designated area. And with delicious food stalls that serve authentic fish and chips, meat pies, haggis, and sausage rolls that are scattered throughout the festival grounds, it's easy to see why so many people are in love with the Celtic culture.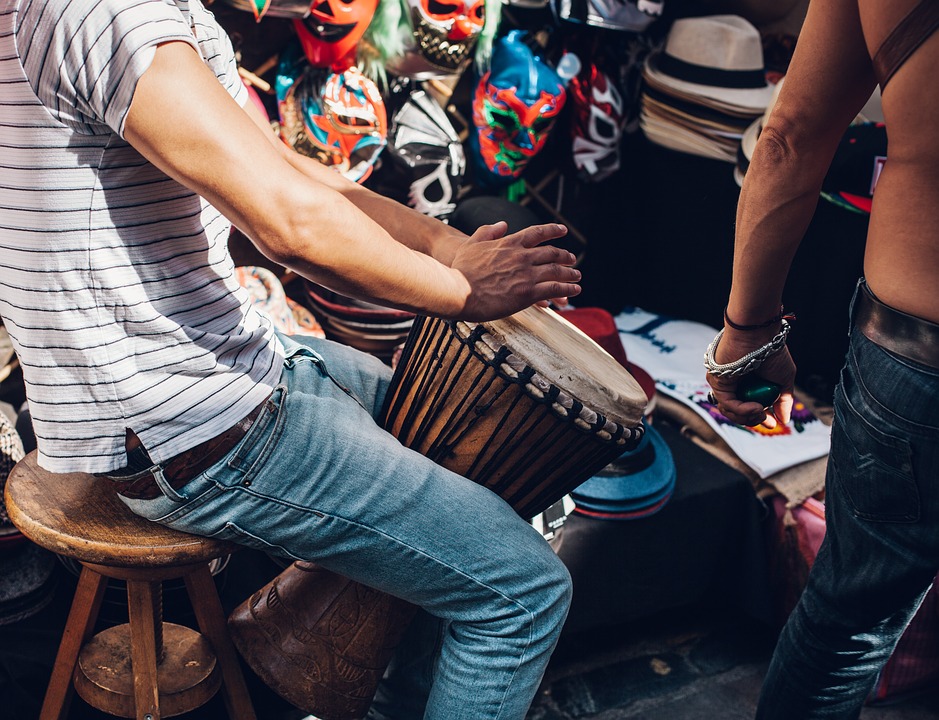 Athletic Events
While the festival's fantastic concerts, shows, and food are enough to draw in crowds, the Highland Games would be nothing without the impressive athletic events held on the plantation. Games include throwing large weights, hammers, and stones, and seeing which participant can shot-put the furthest. The most exciting and popular game is called 'Tossing the Caber' and involves an athlete heaving a long tree trunk as far as they can. Whether you're a participant or a spectator, the Highland Games are definitely a thrill to attend. After a day full of Scottish fun, you'll probably feel like you're in Edinburgh, Scotland, not just a few miles from Florida's sandy beaches.
Even though the 2017 Highland Games are now over, you can look forward to attending in 2018!In the interim, check out this Miami moving company's favorite Scottish pubs and restaurants in the Miami metro.